WRT
The Linksys WRT1900AC Dual-Band Gigabit Wi-Fi Router offers an unmatched user experience to deliver best-in-class home networking performance. As the latest generation of the top-selling and iconic WRT54G, the WRT1900AC maintains the tradition of open-source innovation while incorporating the latest technology to create a new classic. Featuring intuitive Smart Wi-Fi software, Network Map, and open-source firmware for complete control and customization.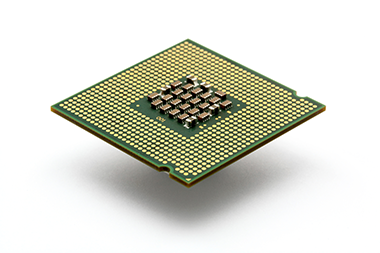 POWERFUL DUAL-CORE ARM PROCESSOR
FOR HIGH-SPEED SURFING, STREAMING AND GAMING
With the fastest dual-core ARM processor, running at 1.2 Ghz, the WRT1900AC wireless router can process data twice as fast as a router with a single-core CPU. So you can surf, stream, and game at speeds unprecedented for a home router.
---
Antenna Diversity for Greater Range and Coverage
The WRT1900AC router features four removable, customized, and adjustable Wi-Fi antennas and uses the three strongest signals to transmit and receive data. That means optimized performance for all of your connected devices – from laptops, tablets, and smart phones to gaming consoles, media centers and printers – from anywhere in your wireless network range.
The Fastest Ports Available for Optimal Wired Speeds
The WRT1900AC wireless router is equipped with four Gigabit Ethernet ports – 10x faster than Fast Ethernet – for the fastest wired Ethernet connection possible. Add external storage or other devices to share content across your network using the USB 3.0 port. Use the eSATA port–which doubles as a USB 2.0 port–to connect an external SATA storage device for optimal data transfer rates.
---
Manage Your Wireless Network Remotely with Smart Wi-Fi
Linskys Smart Wi-Fi lets you access your network anytime, anywhere. Using your browser or the Smart Wi-Fi mobile app, you can:
Access connected devices remotely and easily manage your home network from a browser or Smart Wi-Fi mobile app. Check the connection status of devices, give a guest access to the Internet, or block a child from social networking sites.
---
NETWORK MAP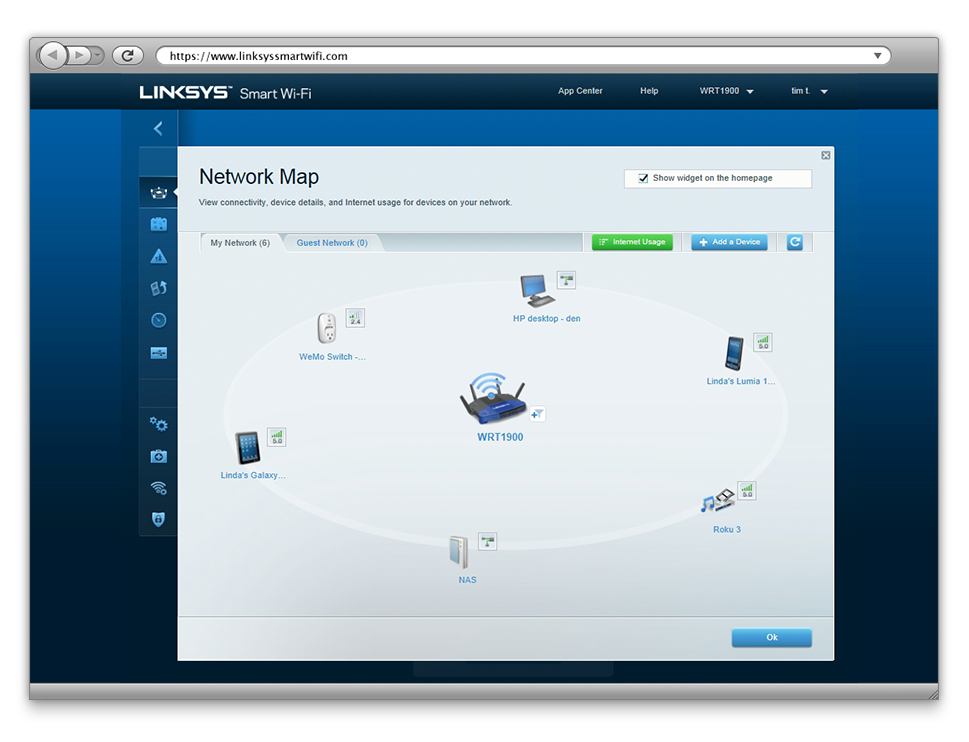 The WRT1900AC is the first Linksys router to feature Network Map, a visual overview of all devices on your home Wi-Fi network, their online status and signal strength, and the bandwidth each device is using at any given time. Identify connected devices at a glance by assigning them personalized names. Network Map is accessible via your SMART Wi-Fi account.
---
World's Best-Selling Wireless Router
The Linksys WRT54G, the world's best-selling wireless router, has helped connect people to the Internet for 11 years. As the first Wireless-G router, the WRT54G represented a true technological breakthrough with reliable hardware performance and customizable firmware that let router enthusiasts create features and share them with others.